PARHAM PROVES NEED FOR SPRING LEAGUE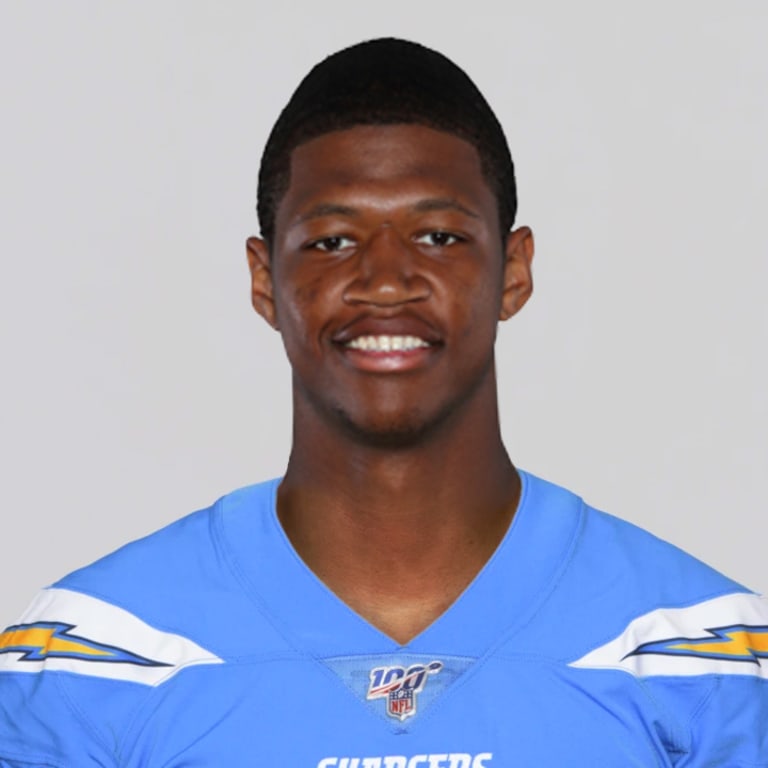 How does a talented player from a small-school program prove that they can play at the next level? How do they get beyond running 40s, short-shuttles and verticals and prove that they belong on the field with the big boys from UCLA, USC, Alabama, Georgia, Ohio State, etc.?
For Donald Parham from Stetson University in central Florida, that opportunity came in the form of the XFL. In 2018, he was the top receiving tight end in all of college football, averaging 146.6 yards on 9.4 receptions per game. His 2018 performance earned him consensus first team All American recognition and he was selected to play in the Reese's Senior Bowl.
Some NFL scouts did take a limited look at the 6-8, 237lb tight end and while they liked his great hands and his 36" arms that gave him an excellent catch radius, they were concerned about what they perceived as his lack of weight, strength and average speed. While every prospect is judged on strengths and weaknesses, it is harder for small-school players to overcome perceived weaknesses than FBS players.
I say "perceived weaknesses" because despite a good pro day performance, the top receiving TE in college football was not high on any draft boards . At his pro day, Parham tested as well or better than the the top ten tight ends at the NFL Combine in every event, except the shuttle and cones. To be fair, he didn't just perform poorly in the shuttle and three-cone, he was abysmal. Still, he ran faster, out jumped in the vertical and broad jumps and equaled the bench press of Detroit Lions 1st-rounder T.J. Hockenson.
Oddly enough, Parham signed with the Detroit Lions after going undrafted in the 2019 NFL Draft. After being waived by the Lions, he signed with the Washington Redskins, spent some time on their practice squad and eventually waived. Even the Redskins, famous for their inability to keep their tight ends healthy, did not give him an on-field opportunity.
In 2020, he lasted until the ninth round before he was selected by the the Dallas Renegades in the XFL Draft. On the field, Parham was able to prove that he was a legitimate offensive weapon as he was the league's third leading receiver and top tight end when it suspended operations due to Covid-19.
His on-field performance resulted in Parham recently being signed by the Los Angeles Chargers to a multi-year contract. Without the XFL, Parham's career would either be over or subject to an endless string of workouts and practice squads.
Parham's experience is an example of the need for a development league to provide an opportunity for small-school players (an even unheralded BCS players) to demonstrate their talent to the NFL. Spring football has a poor record of success, but that is because they have either seen themselves as a challenge to the NFL or tried to be bigger than the market can handle.
A spring league marketing itself as an "opportunity league" can succeed. People love the underdog and promoting itself as the league where underdogs get their shot is attractive. Leagues that feel the need to succeed in NFL markets are doomed to fail. People want a story, someone to pull for. To date, the leagues have wasted their time ensuring that they have a team in New York, Chicago or LA. It is not the physical location of the team that will excite fans, it is the players that will do so. It is their stories that will draw in the fans. The league would profit more from a "Hard Knocks" show than having a team in New Rutherford, NJ.
In fact, I would concentrate on franchises in non-NFL cities. What is the point of having a team in a 60,000 capacity stadium when there attendance would be lucky to reach 30,000? A half-empty stadium looks bad not only in-person but on TV. NFL cities also usually have NBA or NHL teams in the playoffs or an MLB team ready to start the season competing for the limited sports entertainment dollar. College stadiums in mid-sized markets are available and could provide a quality backdrop for TV viewing without the need to draw 60,000 fans. Most people will see it on TV. What matters is how they see the product. If it is not perceived as popular in the host community, why should I care about it?
The need is there. With less youth participating in football, there will come a time when teams need to look beyond the BCS for quality talent. It is there now in places like Slippery Rock, Mount Union, Morningside and even Stetson and a well-run spring league could prove that.